Welcome to Imperial Wash and Detail
At Imperial Wash and Detail Center we are focused on providing the services our customers need when they need them.
Convenient Hours – Monday- Friday: 7am to 7pm Saturday- Sunday: 7am-6pm, 7 Days a Week
State of the Art Car Wash to Keep Your Vehicle Protected and Looking Its Best
Express Hand Detail Center – Get You Vehicle Detailed by Professional Technicians While You Wait in our Clean Comfortable Waiting Area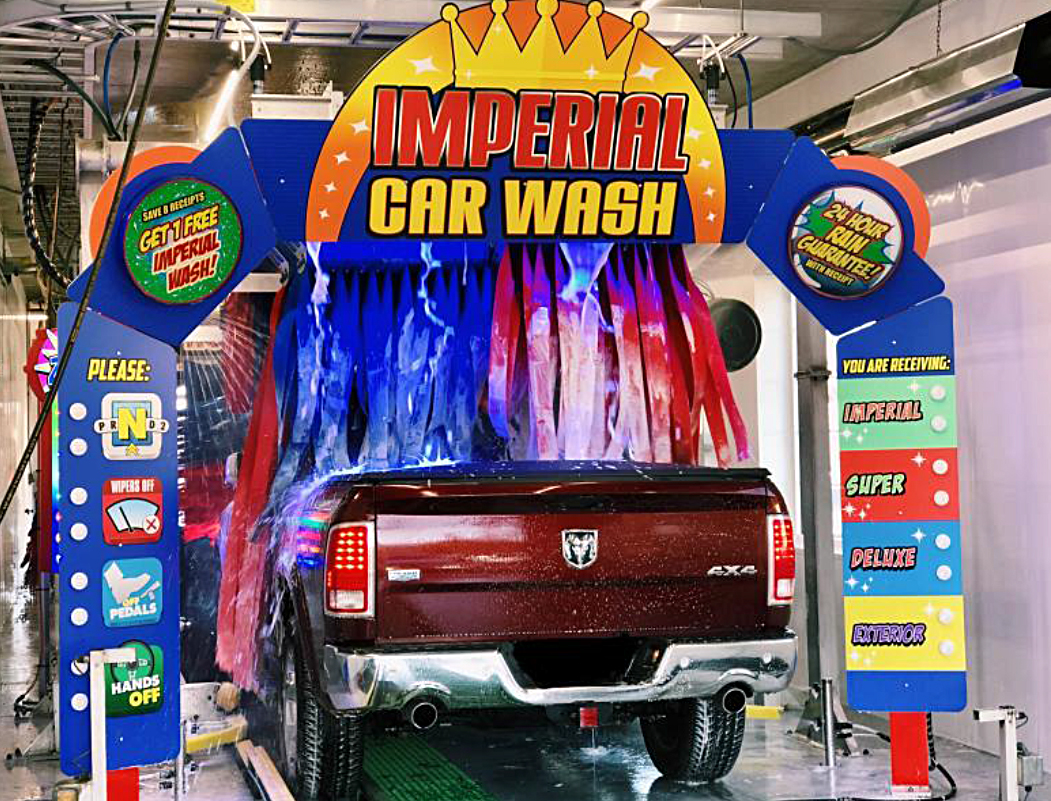 WHY CHOOSE US
Car Wash
Each Car Wash Includes Hand Drying of the Vehicle. Packages can be customized to include just the services you need. Please see the Ala Carte menu below.
Express Hand Detail Center
Each Express Hand Detail Service is 30 minutes or less and includes and exterior wash.
$10. Charge for oversized vehicles.
Wash
IMPERIAL WASH
$25.00 Seniors $22.00
Exterior Wash
Double Bond
Triple Foam Wax
Sealer Wax
Rim Clean
Tire Shine
Undercarriage
Hot Wax

DELUXE WASH
$16.00 Seniors $14.00
Exterior Wash
Sealer Wax
Undercarriage

SUPER WASH
$20.00 Seniors $18.00
Exterior Wash
Triple Foam Wax
Sealer Wax
Rim Clean
Undercarriage

EXTERIOR WASH
$11.00 Seniors $9.00

Ala Carte Services
Double Bond $4.00
Sealer Wax $4.00
Triple Foam $4.00
Tire Shine $4.00
Rim Cleaner $4.00
Under Carriage $4.00
Express Hand Detail Services
Express Wax $49.95
Protectant and Shine - Quick Vacuum and Windows.
Seat Shampoo $29.95
Makes your Seats Feel like New.
Super Clean Interior $39.95
Thorough Vacuum, Door Jams, Windows and Dashboard Cleaned.
Carpet Shampoo $29.95
Makes your Carpet Feel like New.
Every Detail Comes with Free Exterior Wash
Hand Wash Available for $35.00
Oversized Vehicle Charge $10.00